Refresh Your Garden Design with Color, Texture, & Form
Garden transformations don't always require an expensive overhaul by a team of professionals. Sometimes all it takes is a fresh perspective and a new way to look at your garden. With a creative approach to planting design, Refresh Your Garden Design will teach just how easy it is to wake a weary garden. Learn how to break down traditional garden design principles into easy-to-understand and, more importantly, easy-to-implement solutions. Inspirational photographs highlight and reinforce real-life situations, helping to not only to identify what has gone wrong with a garden, but how to fix the problem. All the while transforming your garden into a rich and layered tapestry.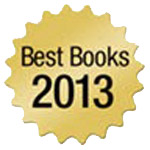 "This book can help you find your garden's weak spots, then freshen them using the right mix of flowers, foliage, textures, and colors. With design tips sprinkled throughout, it's like having a garden design professional beside you to help bring your space alive…" – Kathleen Brenzel, Sunset Magazine
"Rebecca's keen designer's eye and generous personality shine through in every page of this book. She arms you with common-sense techniques to see your garden with new eyes and identify areas for improvement. Her lessons break down garden design into its basic elements, and she teaches you how to use those elements to build your garden back up again." – Michelle Gervais, Senior Editor, Fine Gardening
"Rebecca Sweet's useful and beautiful new book…is filled with a bounty of professional tips and techniques that demystify the design process. If you try even one of her many great ideas for turning a drab yard into a dazzling landscape, you'll be rewarded with a newfound confidence to go further. Rebecca's engaging voice comes through with positive encouragement as shares years of experience with her DIY reader." – Debra Prinzing, co-author of The 50 Mile Bouquet
Garden Up!
Smart Vertical Gardening for Small and Large Spaces

Filled with design tips, plant ideas and over 200 photos, Garden Up! Smart Vertical Gardening for Small and Large Spaces, offers inspiration and how-to information for enhancing any outdoor space with vertical elements. Rebecca Sweet and co-author Susan Morrison cover everything from living wall projects simple enough for a home gardener to tackle to creative solutions for narrow beds and blank walls and fences. An Amazon "Best Books of 2011" selection.
"Garden Up is a breath of fresh air! In an easy to read, personal tone, authors Morrison and Sweet have offered dozens of fantastic ideas for creating vertical elements in a wide variety of garden settings." – Fran Sorin, CBS Radio News 

" In their fabulous new book entitled Garden Up! the authors…share a plethora of tips for home gardeners on how and what to grow vertically in their yards…Filled with dazzling garden photographs that make you want to dash straight out to the nursery." – Annie Spiegelman, The Huffington Post 

"A small to non-existent yard does not mean you are left to languish on a spartan concrete pad. The authors of Garden Up…remind readers that there are more gardening options that just the surface beneath your feet." – Mary Beth Breckenridge, McClatchy-Tribune